WELCOME ...
HDL
Welcome to HDL, manufacturers of aquarium products, environmental clean up of toxic products, OMG Fertilizer, aerospace/airline pathongenic filtration, field water filtration, Gas improvement solution, and CHNO organic composting. HDL is at the leading edge of water technology. HDL products will provide you with a safe, stable environment for you and your pets.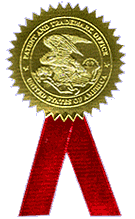 HDL Has recently been Awarded Several Patents
HDL has been awarded eight U.S. patents (four on their totally AEROBIC NITROGEN CYCLE and four other chemical and mechanical patents). HDL has been awarded a U.S. patent - Foreign Patents pending) on its revolutionary product - Right Now! - a 24 hour totally aerobic nitrification cycle that keeps fish alive. Right Now! has been laboratory proven to reduce nitrates aerobically, and is the only patented product on the market to do so.
Committed to Excellence
HDL's specialized water purification products have truly transformed how aquatic species are managed. They have been recognized as revolutionary by aquarium and universities leading authorities – and are used by many public aquariums throughout the world. HDL has invented a system for setting up new acquariums in 24 hours that establishes the new nitrogen cycle within 24 hours.
Expanding to New Markets
One of the purposes of our Web site is to create new partnerships with distributors worldwide. If you are a distributor and would like to carry our products, please contact us.
TESTIMONIALS ...
To see what people are saying about our products, check out
our testimonials page
.
VIDEOS ...
A new five part videos on the Hiatt System now available on Youtube, click the links below to see the vidoes
Hiatt Filtration System Part 1
Hiatt Filtration System Part 2
Hiatt Filtration System Part 3
Hiatt Filtration System Part 4
Hiatt Filtration System Part 5
PRODUCTS ...
HDL produces top of the line products. None of HDL's products contain any VOCs (volatile organic compounds), or cancer-causing ingredients, nor are they derived from cancer-causing compounds. None are genetic altered but natural occurring organism and compounds.
CONTACT US ...
To reach us call 1 562 428 9973 M-F Pacific Time between 0930-1700. You can email us at
snake@hdltd.com
or
hebijudo@protonmail.com
. You can mail us at PO Box 7475, Long Beach, California 9007.