ACQUARIUM SPARKLING AQUA ...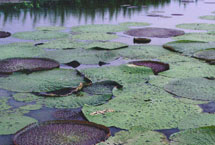 AQUARIUM SPARKLING AQUA Saltwater and Freshwater Phosphate, TDS, TSS and Reducer
(8 Ounces)
Improves water clarity!
Removes suspended solids (TSS)!
Removes dissolved Solids (TDS)!
Removes Deadly Eutrophication!
Contains no phosphates!
Contains electrolytes!
Safe for freshwater, saltwater, ponds, tanks and reef tanks!
AQUARIUM SPARKLING AQUA is a leisurely process, so as not to shock your fish. As a general maintenance you should do water changes every two weeks, even when you are not using AQUARIUM SPARKLING AQUA. Regular water changes (25% or more) are necessary for a healthy tank.
For best results use with Hiatt's Tri Base Carbon, Chloradsorb, and Right Now! Bacteria.