MOISTURE GONE ...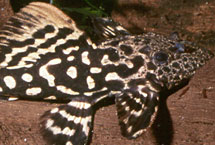 Moisture Gone ®
Moisture Gone will split and remove 27 gasses from the air. Moisture Gone is the most powerful and versatile desiccant on the market today. Moisture Gone is so forceful a desiccant, it attracts water so rapidly, by molecular friction water will boil in less than two seconds. It can be employed as a selective gas separator.
Presently Moisture Gone enjoys great success in laboratories and chemical catalogues. Moisture Gone will dry a gas stream to a minus 100oF. Metal Gone's heat adsorption is rated as a class 5 heat retention - which is the highest.
Unlike Silica Gel desiccant which has a molecular range of 50 angstroms, Moisture Gone has a molecular range of 2.6 to 5.0 angstroms. Moisture Gone can be easily recharged either in vacuums, ovens, furnaces, dissectors, or in 3-10 minutes in a MICROWAVE OVEN!
Moisture Gone will adsorb from air:
Ammonia, Helium, Water, Hydrogen, Nitric Oxide, Acetylene, Carbon Dioxide, Nitrous Oxide, Argon, Oxygen, Hydrogen Sulfide, Sulfur Dioxide, Nitrogen, Carbon Monoxide, Methane, Ethylene, Cyclopropane, n-Butane, Propane, Dichlorodifluoromethane (-12), Butane-1, Propylene, i-Butane, Freon 11, Freon 12 and Formaldehyde.
The Critical Diameter represents the minimum cross sectional kinetic diameter (2.3 - 5.0 Angstrom Units). This indicates the potential of adsorption through the effective pore size aperture of Moisture Gone. Any vapor within this spectrum Moisture Gone will adsorb.
Extremely powerful desiccant. 17% of it's weight in moisture and up to 120% of its weight in water.
Has a high level of heat adsorption.
Used effectively for heat storage in passive solar applications.
Used in the sorption of offensive ammonia fumes in animals stables, pet shops, barnyards, and Blue printing shops.
Used in gas separations; H2O, CO2, and SO2 can be removed from natural gas.
Tested by an independent US Government Laboratory and the City of Los Angeles.
Easy to recharge